Our Purpose:
To foster a life-long passion for learning through the exploration of cultures.
Our Motto:
Epic experiences in spectacular places with awesome people!
After many conversations regarding how travel enriches one's life, Cultured Travel was started by two high school Spanish teachers, Jewel Rozanski and Gladys Archer, with a mentoring investor and avid traveler, Matt McKissock founder of McKissock Learning, to create fun and awesome learning and cultural experiences through world travel. 
On Cultured Travel tours, participants should expect high quality and scholarly guides – true experts in their fields. The primary goal is to make each tour an experience participants will remember and tell others about for the rest of their lives.
The motto is simple: "Epic Experiences in Spectacular Places with Awesome People!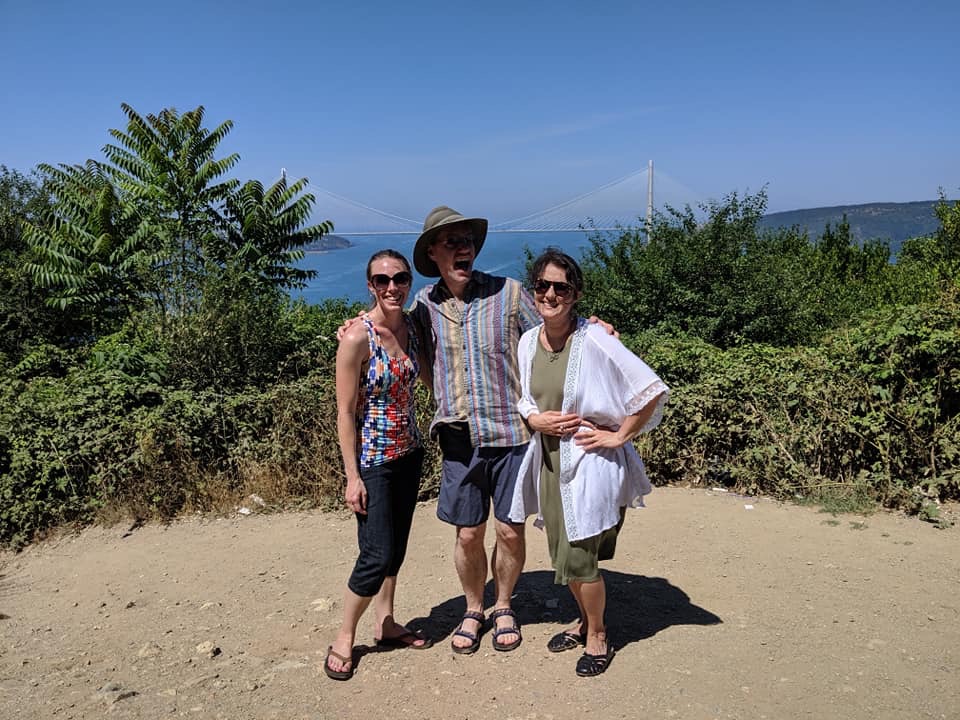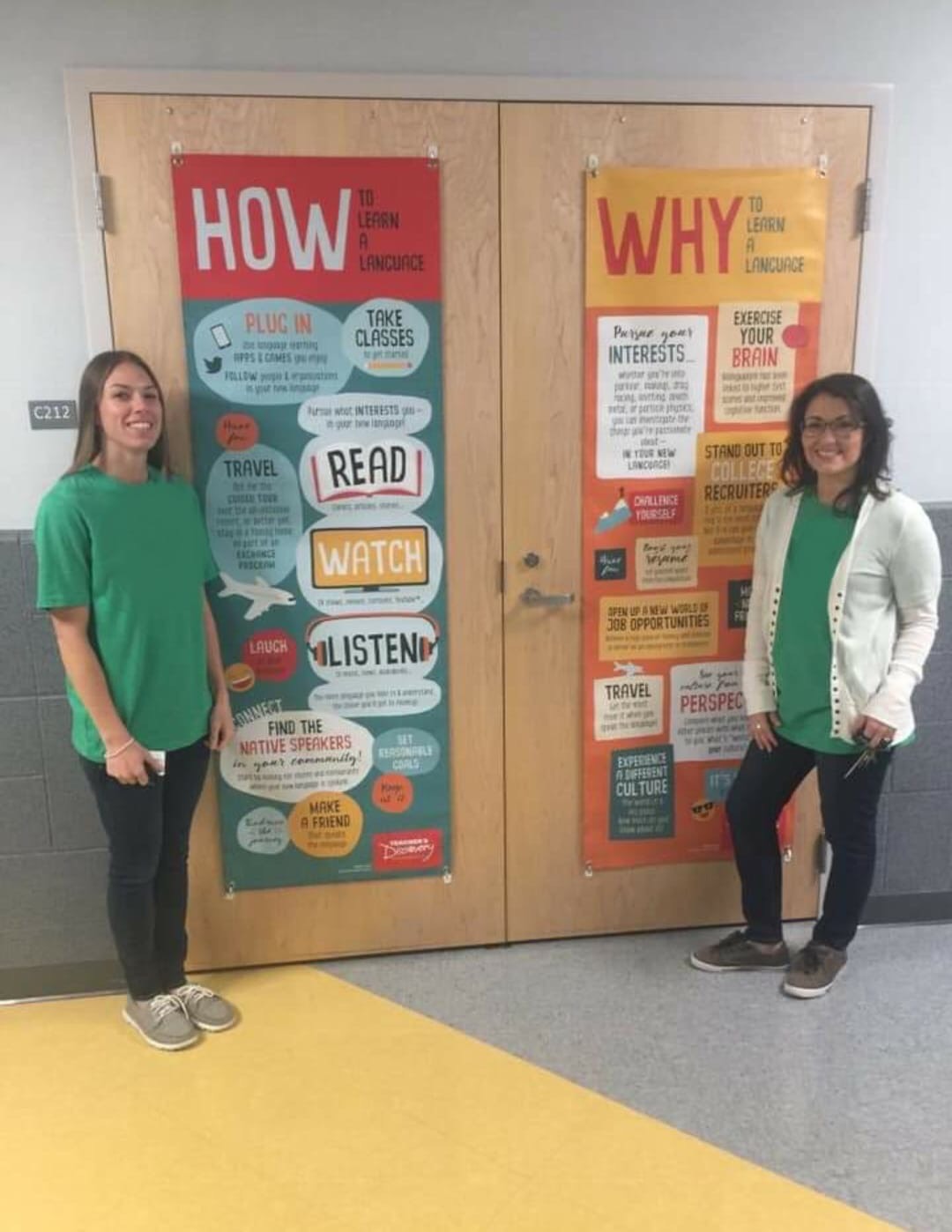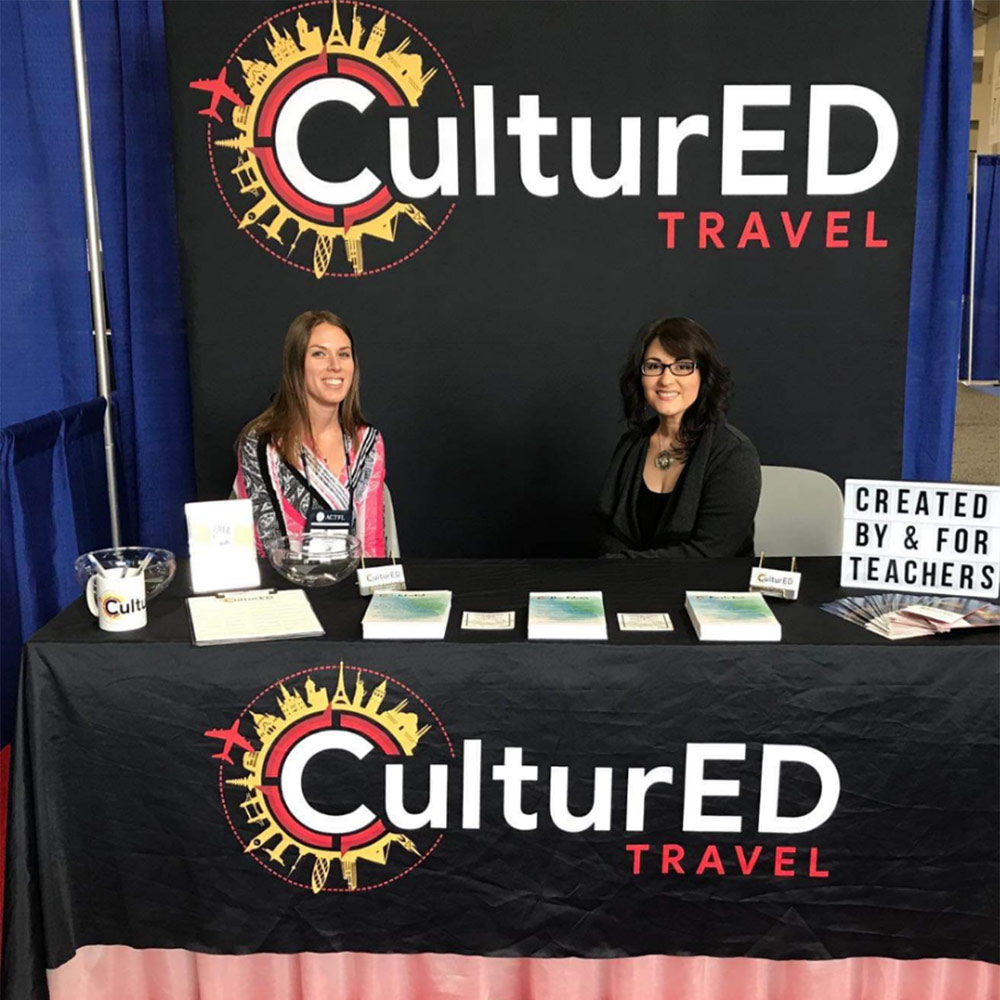 CulturED Travel was at ACTFL19 in Washington DC, where educators meet!
In addition to the epic trips designed and lead by Cultured Travel, we expect to help others plan phenomenal customized travel excursions; many of whom want to provide and share these experiences with other exciting people in their orbit, but do not have the time, experience, or remaining energy to do so.
The owners of Cultured Travel each have an extensive background in education with over 30 years experience cumulative, and are able to assist with planning the perfect trip for learners of any age.
Following my partial retirement from a successful decades-long career as an entrepreneur in the professional licensing education industry, I now spend more time traveling abroad than at home (Warren, PA). I have visited over 30 countries in the past five years alone, and my favorite cities are Istanbul, Cairo, London, Rome and Jerusalem – each of which I regularly return to. I also routinely travel to "my other home" in Tanzania, where I have been active in the establishment, management and oversight of the Majengo Children's Home, a Tanzanian orphanage supporting 95 severely at-risk children, for over a decade. When I am not otherwise further afield exploring even more remote and exotic locales, or leading others in places more familiar to me, such as Egypt, Istanbul or Tanzania, my family and I enjoy being at home playing Code Words or enjoying time in the outdoors. Among the many delights of travel, perhaps the most deeply rewarding for me is when I have the opportunity to nudge great people across the invisible barrier of their comfort zone and limiting beliefs to travel to sublime, unfamiliar places, and engage with others not from their tribe, experiencing first-hand how much more safe, friendly, generous, warm and welcoming the world is than they would ever suspect from staying home and reading the headlines.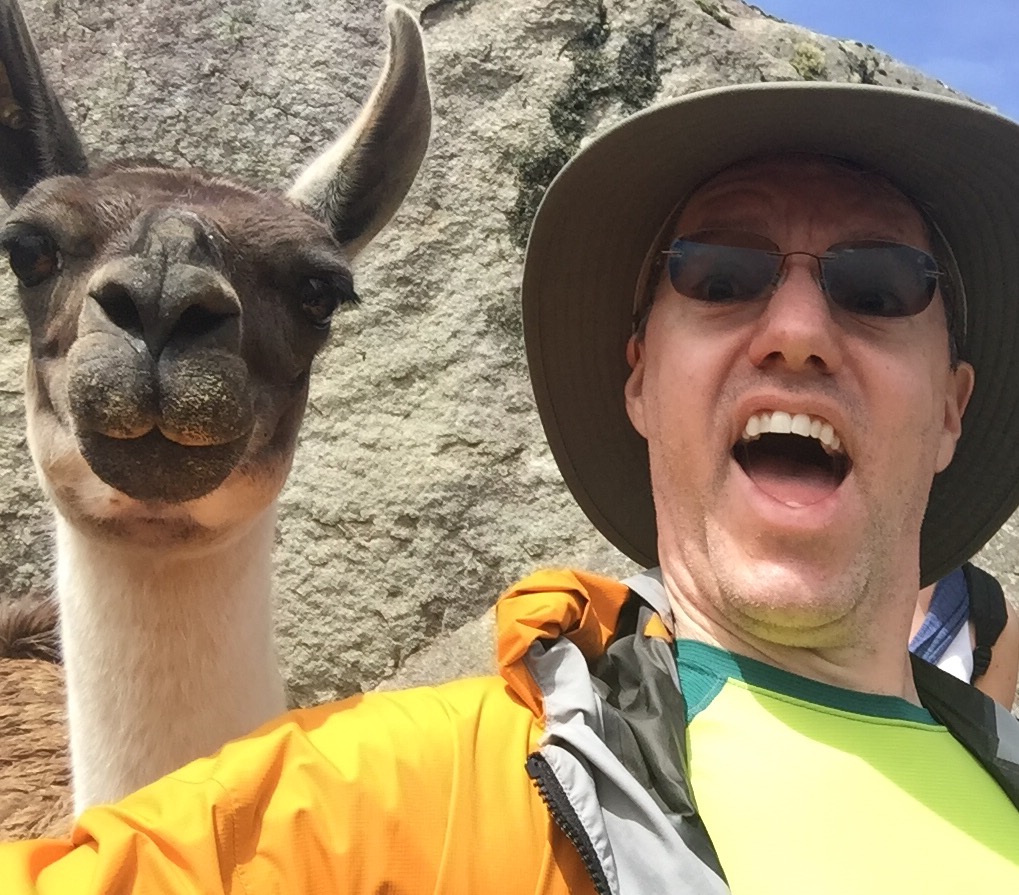 Travel is fatal to prejudice, bigotry and narrow-mindedness, and many of our people need it sorely on these accounts. Broad, wholesome, charitable views of men and things cannot be acquired by vegetating in one little corner of the earth all one's lifetime.
Hola! I am Jewel Rozanski; born and raised in northwest Pennsylvania. I have loved to learn through travel ever since I was a little kid and I took trips around the U.S. with my family; many rooted in history. I obtained my undergraduate degree in Spanish Education with a minor in History from Edinboro University of Pennsylvania. It was there where I was able to gain my first international travel experience (you don't count Canada when you live in NWPA) when I studied abroad in Mérida, Mexico. Later, I obtained my Master of Education degree in Educational Psychology also from Edinboro University. I taught Spanish for 14 years and also served as my school district's curriculum coordinator for World Language for several years. Being a Spanish teacher opened the door for me to travel more and gave me the chance to take my teaching to the next level and do what I am so passionate about – showing students the world and providing opportunities for memorable, life-changing learning experiences! As a teacher, I led tour groups nationally and internationally (Chicago, Gettysburg, New Orleans, New York City, Puerto Rico, Costa Rica, Italy, Mexico, Peru, and Spain). In June of 2021, I retired from teaching to jump fulltime into Cultured Travel. To me, there is nothing more awesome than bringing amazing people together and creating fun experiences that they will reflect upon with joy forever! I am excited to continue to be a catalyst for the adventure seeker in us all.
Bonjour! ¡Y, buenos días!
I love new adventures, meaningful experiences, and sharing these things with others! I graduated from Houghton College with a degree in Biblical Literature, History, and French minor.  I'm a PA Level 2 certified teacher in Elementary Education K-6, and Spanish K4-12.  I hold a Master of Education in Curriculum and Instruction from Gannon University.  I am a member of the Pennsylvania State Modern Language Association, and of the American Council on the Teaching of Foreign Languages.  One of my coolest experiences was spending a semester abroad living in London, England, through the Houghton College Honors Program and the J.R.W. Stott Institute for Contemporary Christianity. My time there included a political internship with the office of a former Prime Minister.  Before settling into teaching and entrepeneurship, I've been a youth camp counselor on the outskirts of Philadelphia, and a youth minister, during which time I lead student work teams to Pittsburgh to help families with home projects.  Recently, I worked with students throughout my local community to respond to emergency needs in the aftermath of the devastating 2017 hurricanes affecting Puerto Rico.  I lead students and their families in fundraising through events, collecting and sending emergency relief aid, and helped facilitate rebuilding efforts of 6 homes on the island.  I've witnessed students have a passion to learn, to experience, and to be hands-on in developing a deeper sense of purpose.  I enjoy providing opportunities on trips that allow students to more fully engage with the people of the places we visit and learn about, through language, intercultural fellowship, and even using public transportation when possible.  I've been blessed to travel individually, with my family, and with student groups, and look forward to many more shared authentic cultural experiences!